In the dynamic world of blockchain technology, new opportunities are opening up for traditional industries such as wine and spirits.
We had the opportunity to meet Luis de Boncazzi, an entrepreneur with vision and passion, co-founder and CEO of InterCellar, a revolutionary project based on Web3 technology. This interview highlights the history of InterCellar, its unique and transparent vision for wine and spirits enthusiasts, and the benefits of blockchain technology for the industry.
InterCellar: A Convergence of Wine, Spirits, and Web3
Hi Louis, can you give us an overview of the history of InterCellar for new readers and give us an overview of our vision for this unique project?
intercellar It is the result of years of work in the wine and spirits industry combined with developments in Web3. My journey as a wine merchant began in 2016, quickly realizing the need to develop new clients. In 2017, my discovery of bitcoin immediately established a potential link between these two worlds.
This is how in 2018 I launched the first online wine selling site that accepts cryptocurrency. This platform allowed cryptocurrency holders to diversify their portfolio, "withdraw money" and be interested in the world of red gold.
Driven by my desire to explore more, I gradually identified the concrete applications of blockchain technology. In 2022, my colleagues and I created the Wine Bottle Club, which is a collection of 2,000 "organic" NFTs selling at 0.3 ETH each. This revolutionary initiative is a first in the world of wines and spirits.
InterCellar.io marks the beginning of a new vision of wine and spirits distribution. The concept is simple: Every bottle purchase also includes a "digital twin." You can then:
Keep it in your wallet and display it in your virtual vault (the physical bottle remains with the product or in our certified warehouse).

Reselling on the secondary market (physical bottle does not move, NFT only trades).

Destroy it in exchange for the physical delivery of the bottle.
With InterCellar, immerse yourself in a new experience that combines blockchain technology with the wine and spirits industry.
What are the benefits of integrating blockchain technology and Web3 in the wine industry? What are the consequences for your community?
At first the idea of ​​applying blockchain to the wine industry came as a surprise, as it reveals many benefits. In this sector where transportation plays an essential role, blockchain technology offers an ideal solution.
Imbued with luxury, the wine industry is unique in that the brand cannot establish a direct link with the consumer due to the multiplicity of intermediaries. However, NFTs make it possible to restore the visibility of brands when distributed and to guarantee the original, original consumer of a product.
On average, a Grand Cru is replaced between 6 and 7 times before it is consumed, which presents challenges in transportation (the wine is fragile!) and carbon emissions. Moreover, it fuels speculation that brands are not taking advantage of it. Thanks to NFTs, only digital versions of wine are traded on the secondary market, while the physical assets remain with the producer or in the warehouse.
Wine is sometimes passed down from generation to generation or served in professional contexts without financial transactions. The idea of ​​putting a precious bottle of wine in the digital wallet of your best employees becomes a practical choice.
In short, blockchain technology not only solves problems related to brands and producers, but also provides great benefits to consumers, which form the core of our society.
What is the role of the community within InterCellar and how has this core component been integrated into our Web3 project?
Community and mutual collaboration are essential within Web3, with a particular focus on existing social networks and partnerships. Maxime Garraud, my partner and COO at InterCellar, is well aware of their importance.
It is also an essential component of the wines and spirits sector, which plays a major role in all social relationships, be it friendly, romantic or professional.
Each type of alcohol, label or brand has its own community. For example, cognac is appreciated by the African American community, Château Lafite Rothschild by the Chinese community, Irish whiskey by WASPs (White Anglo-Saxon Protestants), Champagne Carbon by car enthusiasts, and there is also a community dedicated to natural wines. It is a very collegial environment where identity plays a strong role.
InterCellar unites our home community and also provides benefits to other communities based on available offerings. NFTs offer unlimited membership and retention possibilities. For example, regular buyers of a brand can get access to an exclusive sale.
Ultimately, our goal is to bring all of the communities together in the InterCellar marketplace.
How do you plan to ensure the sustainability of your project in the evolving context of the Web3 industry? What are InterCellar's future prospects and do you have any projects in the pipeline that you can tell us about?
Various applications are possible, but our priority is to develop what has already been proven effective.
Our first collection was launched for Chateau Malartic La Gravière, it was a resounding success. The 150 limited edition magnums sold out in less than an hour.
The next group, scheduled for May 24, follows the same path. This is an exclusive range of Champagne Carbon, the famous brand which is also the official Formula 1 supplier.
Other launches have already been scheduled, including spirits and counting other major wine houses. We also want to integrate several segments into our market. We also invite those players to contact us to make their projects a reality and make their transition to Web3 successful.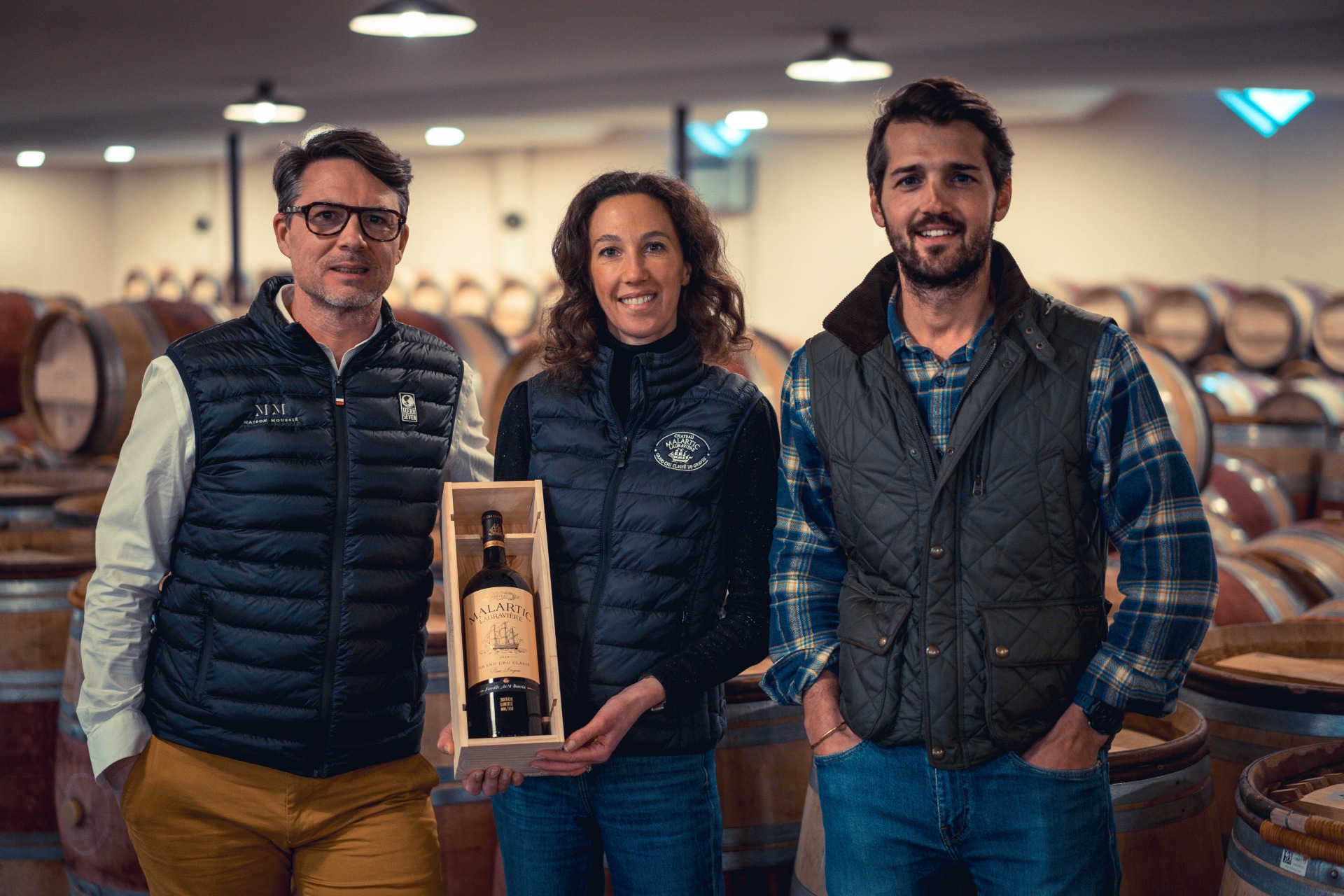 We are also preparing for future developments. For example, all NFTs available on InterCellar are 3D assets that can be embedded in the web and provide an interactive experience for users, thus prefiguring use in the metaverse.
We are also preparing to launch a 100% spirits brand native to Web3 and to develop our market on an international scale.
Finally, we are currently in the midst of raising InterCellar funds to support future developments of the project.
Conclusion
InterCellar is thus pushing the boundaries of the traditional industry by creating a transparent, secure and fair global marketplace. Thanks to blockchain technology, enthusiasts and collectors can trace the origin, authenticity, and history of bottles. It's a real community of enthusiasts that the project brings together via Web3. Join them.