A stone's throw from the Place des Ternes, above the Salle Pleyel, Restaurant Noto offers a lovely touch of Sicilian Baroque and gourmet, while retaining the Art-Deco feel of the Salle Pleyel.
Contemporary restaurant designed by Laura Gonzales
This restaurant was opened in 2017 before Benjamin Pato, the boss of the Moma group (Lapyrus, Ran, Manco, etc.) appointed by Laura Gonzalez. Here are marble shoulders with walnut and brass fabrics and luxurious fabrics. Thick carpets with Moroccan stripes echo the butterfly chandeliers and highlight the bar as the central hub of the venue, which comes alive from 10pm. For music and dancing!
A chef with a sense of sharing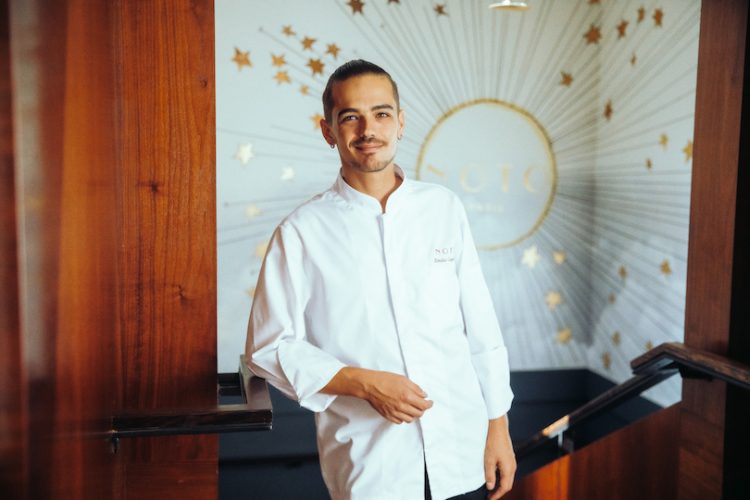 In September 2022, the kitchen was entrusted to the chef Emilio Gagnonewho trained brilliantly, after graduating in 2010 from Alma, the best Italian school, with Sergio Mi in 2012 (Four Seasons in Milan) and then Simone Zanoni in George V.
He then develops a sharing-oriented cuisine that honors trans-Albanian cuisine.
Generous and thoughtful cuisine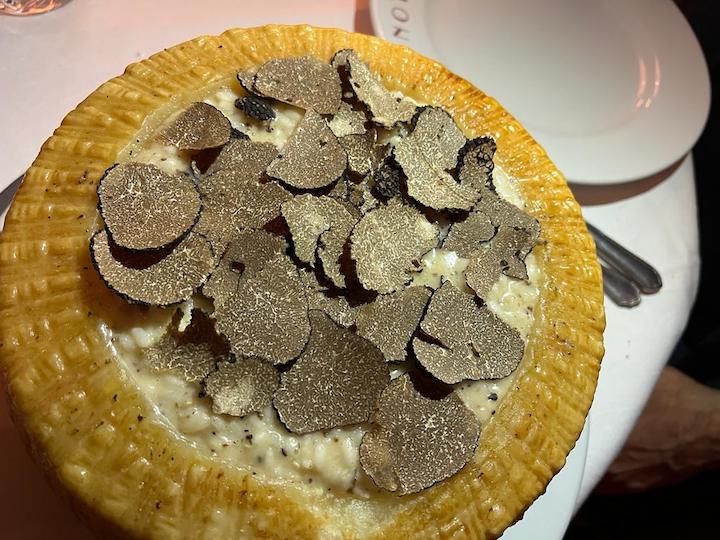 Therefore, her cuisine is generous and modern, a tribute to her grandmother who had a passion for Sardinian cuisine, but not only, cooking first to please others. So on the menu we find spaghetti with tomatoes, a recipe he takes from this recipe, but also "pacherini al branzino e pomodorini" (pacherini with sea bass and cherry tomatoes), "macheroni cacio, pepe e lime" (short pasta, pecorino, black pepper and zest lemon), eggplant Melanzana alla parmigiana, "Carciofi e Bottarga" (raw purple artichokes, Parmesan and bottarga), Costoletta (veal cutlet Milanese), risotto with porcini mushrooms, which I flash on and then finish off with the indomitable tiramisu that comes squarely in A real salad bowl for at least 4 guests if not 6!
Finally around 10:30pm the live music comes on and sets a party atmosphere!
My opinion
A well run business restaurant, but be careful on group evenings (find out in advance) because the decibels get quite loud.
Eber Albanian cuisine will delight lovers of Sicilian and other cuisines.
The restaurant being upstairs, the welcome can be a bit surprising.
Generous portions to share and a good atmosphere in the evening from 10/10:30pm.
Note
252 Bbis Fg St Honoré
75008 Paris