In 5G deployment, France is catching up. Because the coverage of the territory in 4G and 4G + has been extended. The four operators were bound by it. However, the emergence of very high wireless speeds makes people impatient. Private "industrial" 5G networks are being built. It will be mixed, based on both "public" and private telecom operators.
In the first quarter of 2022, no less than 37,917 5G antennas were marketed in France on the 3.6GHz frequency band, according to Arcep, the telecoms regulator. +9.68% increase compared to December 2021. However, the commercialization of 5G SIM cards has slowed compared to the beginning of 2021. The penetration rate was only 2%.
"It will be several more years before we see the emergence of the 'real 5G' that will provide all these new services that have been promoted and described to us," explains Bernard Dupree, President of the Defense Association Afutt. "There are already many very different variants, united under a single '5G' banner, without any distinct label. This can only lead to confusion and frustration among users."
Fortunately, the launch of the 5G network did not hinder the spread of the fourth generation network, which continues at a steady pace. Almost 8,000 new 4G sites opened in 2021. It is true that operators have signed a mobile "new deal" with the government.
Very high speeds in … downtown
In the reception speed, we can theoretically get up to 2.1Gb/s on the current 3.5GHz band by pooling four 4G frequency bands. And in the 2100MHz band, operators say they can achieve speeds of up to 615Mbit/s, or even 999Mbit/s.
The current 5G network of operators is still in its infancy: "It is the so-called 'standalone' that relies on an advanced 4G or 4G + core network," explains Édouard Castellanet, Nokia's business activity manager in France. By early 2023, the developments will enable customized services for companies The schedule is kept. »
Thus, this is the public multi-service 5G network of the main operators (Bouygues, Free, Orange, SFR, etc.), which should eventually cover more than 90% of the territory and relieve 4G networks in city centers saturated with video and through broadcasting with high precision…
5G is for industrial sites
At the same time, a second horizon has been opened, which is the private 5G horizon for industrial sites with specific applications (airports, train stations, university campuses, university hospitals, etc.). In France, the regulator has authorized the use of the 38 GHz and 2.6 GHz bands). "There was already an ecosystem with 4G on the 41GHz band. That ecosystem naturally extended to 5G. Manufacturers' demands are multiplying," Edouard Castellanet notes.
As early as November 2019, when Arcep opened a window for candidates for the 26GHz millimeter band, a large number of initiatives emerged: "We can recall, for example, the pilot site of the SNCF train station in Rennes carried out by Orange, with us [Nokia] and the contribution of ANFR [Agence nationale des fréquences]. The bandwidth proved to be excellent, over 1 Gb/s with good coverage beyond direct line of sight, in an open space of more than a hundred metres. »
The technology of "slicing" into seven parallel channels will enable millimeter frequencies to be used for speeds of up to 20 Gb/s over 50 to 200 metres.
New ecosystem
Thus we understand why Gafam is interested in these 'private' or rather 'dedicated' networks, a real godsend. They are targeting very high speeds of up to WiGig, the wifi of the future effective over a few tens of metres.
For example, Amazon Web Services (AWS) announced a private 5G service that will build a mobile network based on SIM cards and small cellular radio modules, as well as 5G servers and software.
In the face of the massive investments that need to be made, we are witnessing convergences and aggregation projects of infrastructure.
In France, Aéroports de Paris, through its subsidiary Hub One, in partnership with Air France, obtained in 2020 a ten-year professional frequency assignment of 4G / 5G (in the 2.6 GHz TDD band). Ericsson (Sweden) native infrastructure will support services aimed at improving fluidity and safety of critical operations, baggage tracking, and PMR (radiocalls for all teams). Other uses: Connect to autonomous shuttles and connected vehicles.
Total Energies, EDF, RATP, Société du Grand Paris, and many more come here. Thus Nokia has contributed to a special project for the 4G / 5G industrial mobile network in Alsace, in Butachimie in Chalampé / Ottmarsheim (see box on page 105).
Most private 5G infrastructures will use this cloud with what are called "edge" decentralized units to ensure very low latency. And all of these platforms, which use virtual machines, are meant to be "open" and interoperable (see European standard MEC, Multiple Access Computing, at ETSI). It should be noted that as an alternative to Gafam, "on-demand" Points of Presence (or "PoPs as a Service", see Startup Stackpath) are being developed.
Edouard Castelnet, Business Director, Nokia France
Convergence or hybridization between public and private 5G networks
"With the opening of the industrial 5G market, there will be hybrid modes between public and private networks, with the convergence of players in the ecosystem," predicts Edouard Castellanet (Nokia France).
Thus, Orange offers three combinable offers: coverage based on the public network, and the industrial network with QoS. a generic network offering with a dedicated data management core and specific functionality; A fully customized network width that meets high security and resilience requirements. Orange Business Services (OBS) provides the infrastructure for the private network.
Philip Herbert's report ("Industrial 5G Mission", March 2022) says bluntly: the ecosystem still needs to evolve with different player profiles. Let's mention integrators from different backgrounds such as Axians, Axione, Eiffage, Equant, Vinci, but also ESN (digital services companies) such as Accenture, Capgemini, Sopra Steria …, TDF, etc., without forgetting some highway companies ( including SNEF). Everyone should get certificates. Which also takes time…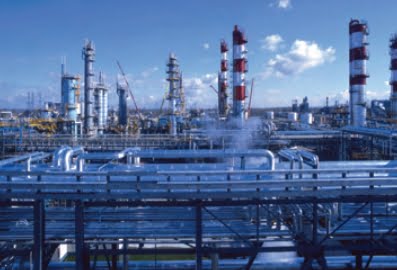 Chemistry
A special experimental site for fifth generation networks
The Butachimie site (BASF-Invista) in Chalempé (68) in Alsace is the first in the world for the manufacture of adiponitrile, which makes it possible to manufacture polyamides (plastics, synthetic fibres, etc.).
Due to the density of sensors on this highly guarded site (rated by Seveso), the wifi wasn't enough. A new high-speed mobile network was needed, which has been operational since the summer of 2021. And so Butachimie started right with 4G and then private 5G. It won specific criteria for safe and smooth navigation. "Our digital transformation and modernization plan faced very severe security and availability challenges with OBS [Orange Business Services] And Nokia, we have taken a new step towards the development of the "factory of the future" by providing our operators with a better experience on site in complete safety to increase our performance and competitiveness, "explains Stéphane Casabon, Projects and Roads Manager, Botashimi.
The new network opens up new wireless services: geolocation, intercom and PMR, cameras, real-time video and photo sharing, and so on. The high availability of the network will make it possible to anticipate disruptions and ensure continued production, explained Dennis D. Dross, Program Manager for Private Wireless Networks at OBS. The chosen architecture is MEC (Mobile Computing) Engineering. Uses Nokia's MPW (Modular Private Wireless) solution.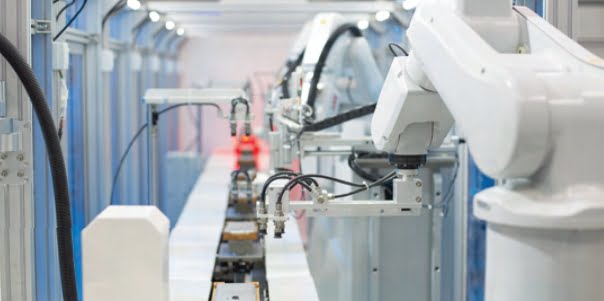 And already 6G is shown …
more sustainable
5G is barely rolling out, 4G is still hanging in some areas…and 6G is already on the horizon, at least in labs like Nokia Bell Labs, acquired in 2016 from Alcatel-Lucent. In France, Nokia has more than 1,500 telecom R&D engineers in Paris-Saclay (91) and Lannion (22).
"The future 6th generation will benefit from an expansion of the frequency band that will go beyond the frequency bands from 700 MHz to 3.6 GHz and 26 GHz from 5 GHz: around 60 or 80 GHz currently used by private protocols which are still not standardized," Edward explains. Castellanet (Nokia France). 6G technology will always include more AI. "We can think of an adaptive radio interface that evolves according to needs. Other challenges for 6G in the next 10 years: opening up constellations from low-orbit satellites. Also reducing the carbon footprint of networks during equipment manufacture and use."We also need to work on recycling and reuse. . This is the purpose of our collaboration with Orange. We are witnessing a radical shift in mentality. »
<< اقرأ أيضًا: 5G ، طفرة قادمة >>>